For years fans have been hoping and praying for a PC port of Naughty Dog's hit third-person action/adventure game, The Last of Us, which was originally released for the PS3 in 2013. After the release of a PS4 remaster, a PS5 remake, and an HBO TV show, those prayers have finally been answered. Naughty Dog, in conjunction with Iron Galaxy, brought The Last of Us Part 1, which includes the Left Behind DLC, to PC on March 28th. Despite this new way to play along with proposed higher performance capabilities, this version isn't quite yet the definitive experience that PC gamers may have been hoping for.
For the unfamiliar, The Last of Us takes place in a post-apocalyptic world where a large portion of the human population has been infected by the Cordyceps fungus, a parasite that takes over the host's brain and essentially turns them into a zombie. You play as Joel Miller, a scruffy smuggler who's been tasked with delivering a young girl named Ellie to a militia group known as the Fireflies. The journey is a long, treacherous, emotional rollercoaster that keeps you on the edge of your seat and with a firm grip on your controller – or in this case, your keyboard and mouse.
The Last of Us Part 1 is the remake that was released for the PS5 in 2022 and is the version that was ported to PC via Steam and the Epic Games Store. I played the game through Steam on a PC with the exact stated recommended specs on the site (NVIDIA GeForce RTX 2070 Super, AMD Ryzen 5 3600x, 16GBs of RAM), and found that the game didn't perform quite how I was anticipating. For starters, upon booting it up, I had to wait about 40 minutes for the game to build shaders, and while this doesn't feel as bad as the hours that various other players have reported waiting, it still felt like a significant interruption to the experience. When I was finally able to move past the main menu and start my playthrough, though, the cutscene began with the same beautiful visuals from the PS5 version and a buttery smooth and stable 80 fps. However, once it was time for me to put my hands on my keyboard and mouse and start playing the game, that silky smooth framerate wasn't able to hold up and instead dropped to a decent 40-50fps.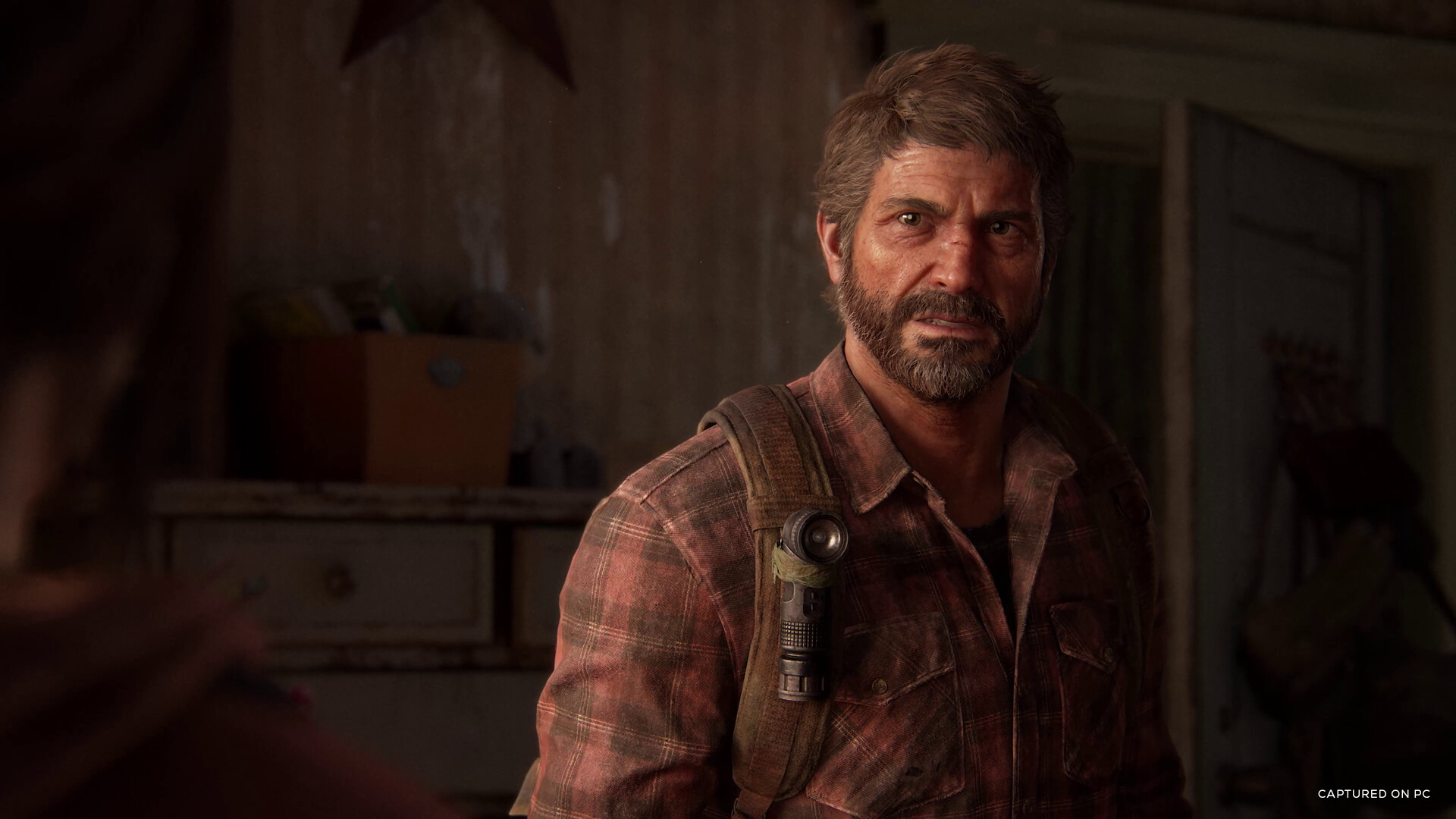 Playing the game felt fluid as the controls and keybinds translated well to The Last of Us' core gameplay mechanics. Movement is smooth and fluid, and of course, gunplay is fantastic with the ability to be that much more snappy when aiming with a mouse. While the default keybinds are that which many PC gamers should feel familiar with, of course, you're able to change the keybinds to your liking. The Last of Us Part 1 comes with an extensive settings menu that sees all of the accessibility options from the PS5 remake make a return. Additionally, you'll have access to all of the DualSense haptics that are present on the PS5 as long as you have a DualSense controller to play with. When it comes to graphical settings, you're given a lot of options to tinker with as these settings get especially detailed, and each modification you make shows how it will affect your GPU, CPU, and VRAM.
After perusing the settings menu, I tested each graphics preset to see how the game would look and perform at each setting on my PC, and the results were more marginal than I expected. At low settings, the game still maintained relatively good-looking visuals while keeping a rather stable 60 fps. At high settings, there was a bit more fluctuation, with highs of 80 fps in some areas, and lows of 45 fps in more graphically demanding areas due to lighting, environment load, and other factors. At the ultra setting, the game generally stayed around 40 fps, with dips into the 30s at certain points.
At its core, the PC version of The Last of Us Part 1 is still the same game that we've known and loved on the PS5, and playing it still evokes the same sense of tension that I had while playing through it on the console. The sound design here has an impeccable theatrical feel that makes each moment from gameplay to story beat hit hard. Clickers are still one of the creepiest sounding creatures in video games and haven't stopped making my skin crawl when trying to make it through some of the encounters. The quick thinking that comes with deciding how you're going to stealth your way through an encounter or go in guns blazing creates a fun and incredibly tense gameplay experience that's paired with a captivating story.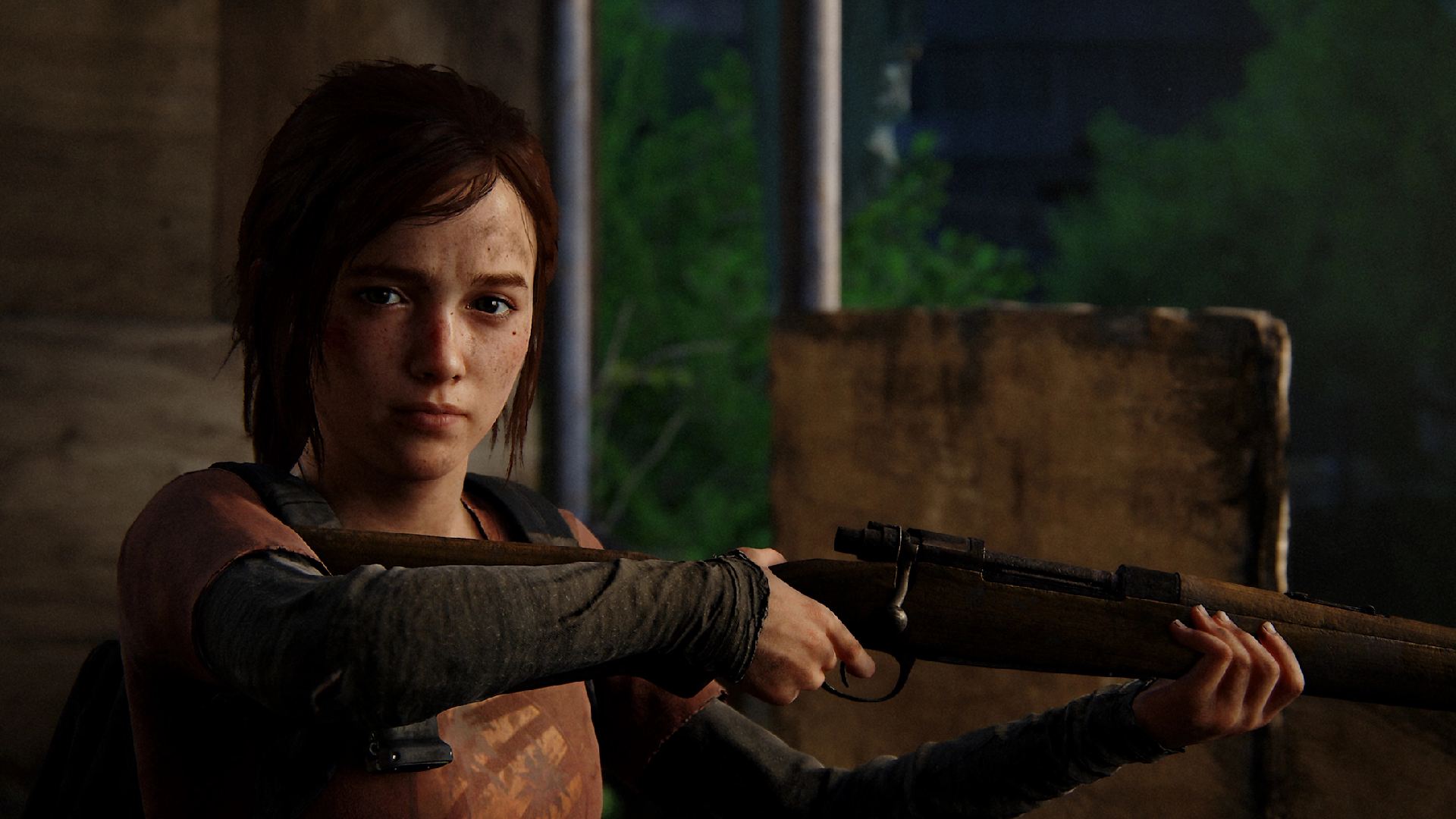 The Last of Us Part 1 is a visually gorgeous game with an enthralling and emotional story that is sure to make you fall in love with its characters. The gameplay is a fun mix of tense stealth and action that keeps you on your toes the whole way through. The performance on this PC version falls on the subpar side for today's standards, even struggling to keep up with that of the PS5 version. If you're gaming on a decent PC that's built for gaming and you don't mind having a bit of a lower framerate than you're used to, this game is definitely worth picking up. However, if you've played this game before or just prioritize a smoother performance, you might want to wait for some of the promised patches to be released before spending your money on this one.
These impressions are based on a Steam version of The Last of Us Part 1. The Last of Us Part 1 is available now for PS5 and PC.