It's October, which means it's the perfect time to sink some hours into a good horror game. Whether you're looking for a new game, or just the best ones to pick from, we've got you covered with the perfect horror games to play for this spooky season.
Dead Space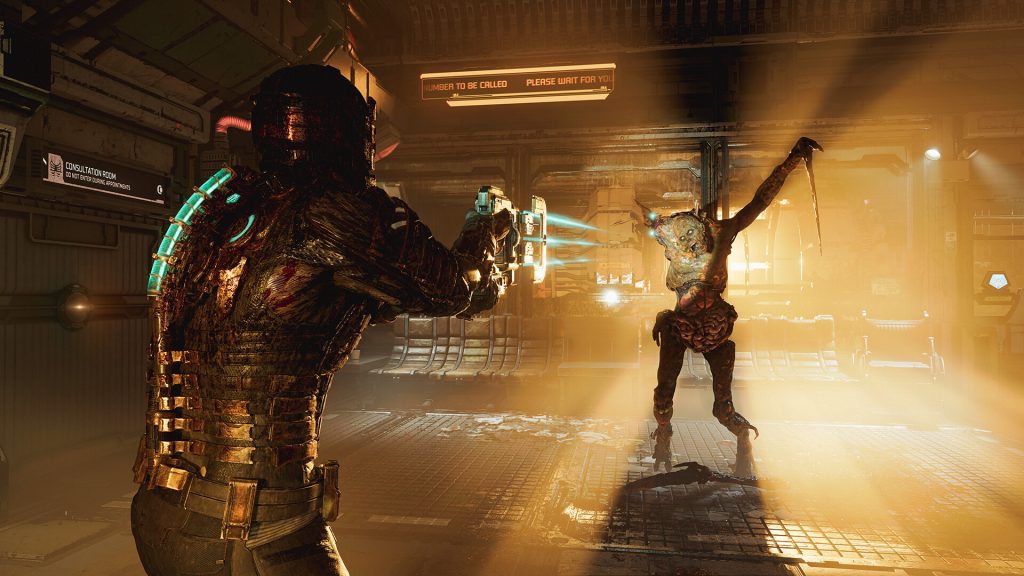 Dead Space is considered a classic by many for a reason. The space-horror adventure finds ship technician Isaac Clark on a desolate space ship, overrun by the grotesque and deadly necromorphs comparable to the Alien from Ridley Scott's 1979 film (and Alien: Isolation, another game on this list).
The Dead Space remake, released earlier this year, is one of the best games to play for the spooky month as its eerie atmosphere, unexpected jumpscares, and intense fight or flight situations makes every step you take feel suspenseful. All of this is enhanced by the game's compelling story that makes enduring the horror all the more worth it. LoopBreak reviewed Dead Space and gave the game 4.5 out of 5 stars.
Resident Evil 4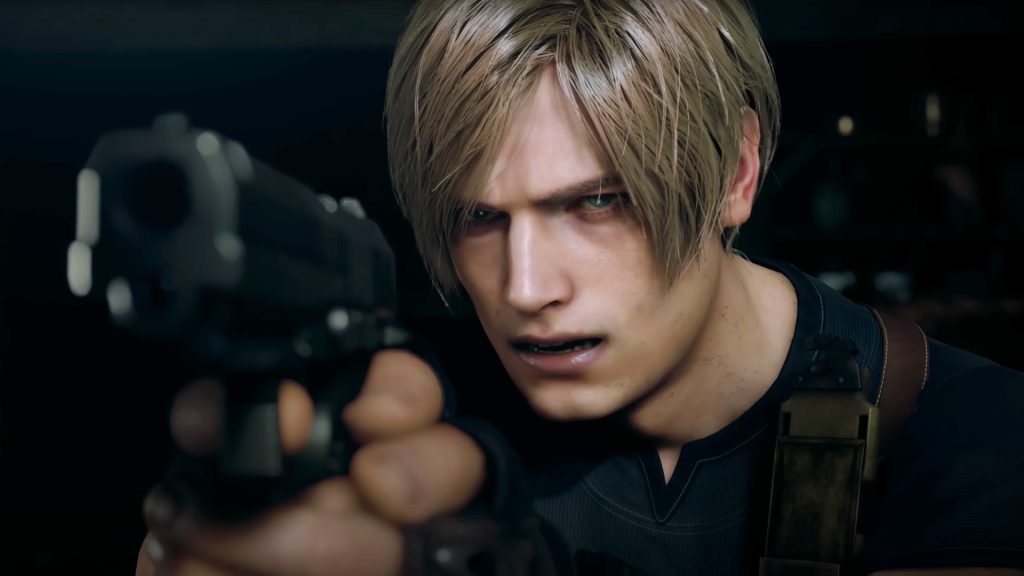 One of the most highly anticipated games of 2023, Resident Evil 4 is a no-brainer for this list. Whether you're deciding to play the remake or the original from 2005, Capcom's beloved survival-horror game is an incredibly engaging experience full of action and thrills. You play as former police officer Leon Kennedy, who's on a mission to rescue the president's daughter from a remote village cult. Throughout the game you'll encounter a multitude of gruesome and down-right diabolical enemies while uncovering a much grander mystery.
In addition to classic Resident Evil gameplay elements like inventory management, crafting, and puzzle-solving, the game features fast-paced over-the-shoulder action and gunplay within a distinctly horrific setting. Fighting crazed villagers, monstrous insects, and even more abominable creatures is both terrifying and exciting. If you're looking for an experience with more scares, we recommend playing the remake, as it leans heavier towards the horror elements than the original. LoopBreak called Resident Evil 4 a masterpiece, giving it 5 out of 5 stars.
Signalis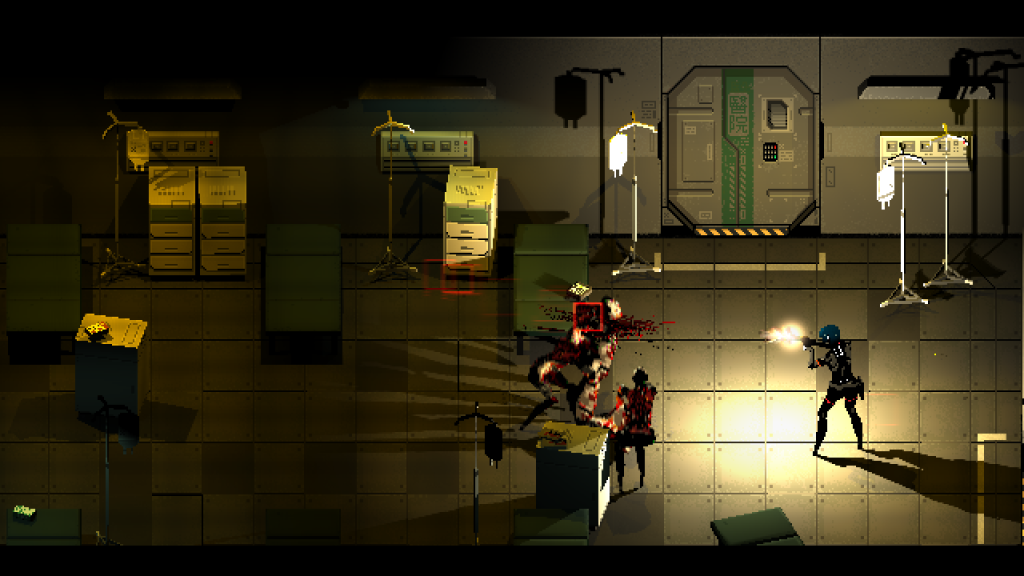 Signalis was one of the best horror games from 2022, though it may have slipped under your radar. The indie survival-horror game developed by rose-engine won the awards for Best Narrative and Best Indie Horror Game at the 2023 Horror Game Awards.
Much of Signalis' gameplay will feel familiar to fans of the survival-horror genre, namely in its inventory management and puzzle-solving. The game adds in its own flavor through its pixelated anime-like art style and a primarily top-down view. You play as Elster, a Replika technician that's tasked with finding her missing companion. Throughout the game you'll uncover dark secrets, fight (or escape from) horrific creatures, and learn more about the world and Elster herself. Signalis is a fantastic pick for anyone looking for a high-quality horror game that won't take too long to complete.
Resident Evil 7: Biohazard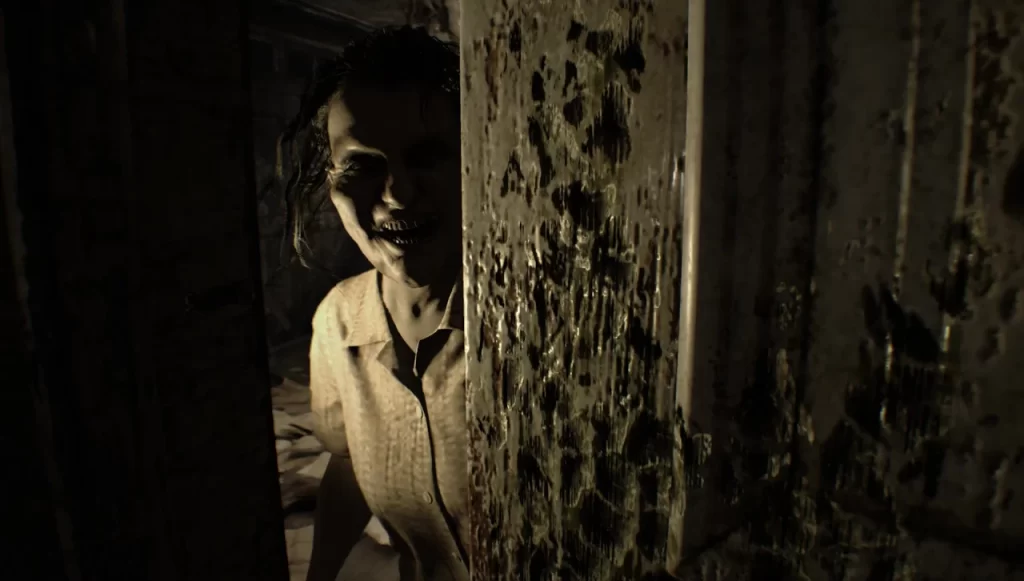 Yes, we've added two Resident Evil games into this list – sue us. In all honesty, though, Resident Evil 7 is not only one of the scariest games in the series, it's one of the best examples of horror done right in a video game in general.
You play as Ethan Winters, an ordinary man who finds himself making his way through an abandoned home in the woods looking for his missing wife. The game's first-person point of view makes exploring the tight corridors of the home and surrounding forest feel that much more scary than any other Resident Evil game. The experience leans significantly more towards horror than our previous entry, Resident Evil 4, but there's still plenty of action and shooting things here as well. If you're on the fence, you can try the Resident Evil 7: Beginning Hour demo before buying the full game.
The Outlast Trials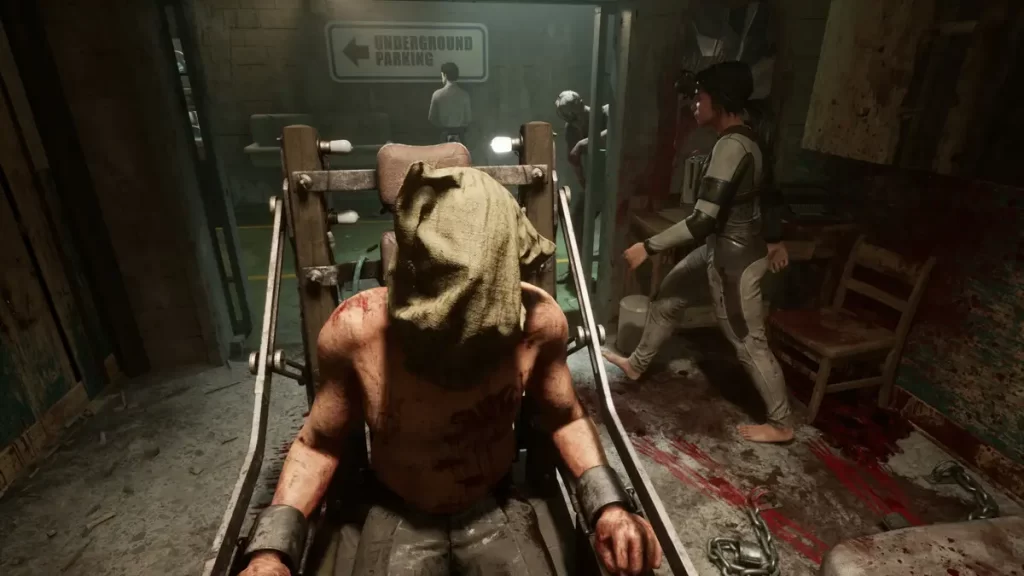 If you're looking to play a cooperative horror game for this spooky month, look no further than The Outlast Trials. Gather up to four friends to make your way through a variety of creepy, dark, and dreadful settings reminiscent of the levels in Outlast 1 and 2.
The game takes place in a prison during the cold war. You and your friends play as prisoners who are assigned to undergo experiments that test your characters' sanities. Fleeing from monsters, staying hidden, and finding an escape is the name of the game. It's an incredibly fun time with friends and one to check out if you're into multiplayer.
The Texas Chainsaw Massacre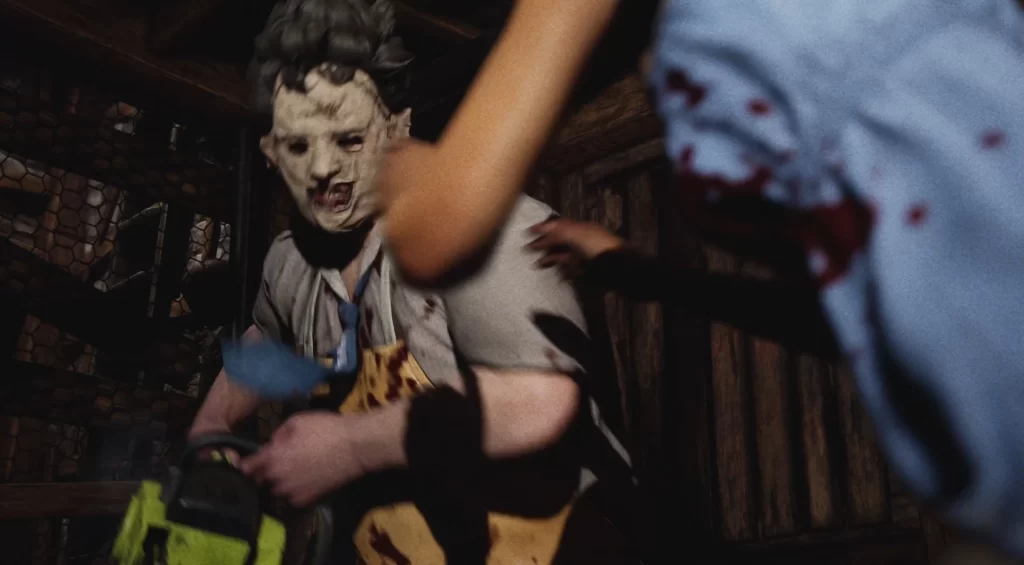 Another multiplayer game, The Texas Chainsaw Massacre, is a great addition to any spooky games list. It's rare to find an asymmetrical horror game that holds its own against the beast that is Dead by Daylight, but The Texas Chainsaw Massacre seems to do just that. The game is not only held up by its relation to the classic 1974 horror film, but also by its impressively fun and intense gameplay loop.
The Texas Chainsaw Massacre faces off three killers against four victims. The victims must escape from the family of killers by using tools, hiding in the shadows, and using character-specific abilities that can make the escape a little less brutal. The family, on the other hand, must kill all of the victims before they're able to make the escape. What makes The Texas Chainsaw Massacre work is its highly detailed maps, variety of escapes, and fairly balanced gameplay between the killer family and the victims. Plus, you get to play as Leatherface and other characters from the movie.
Alien Isolation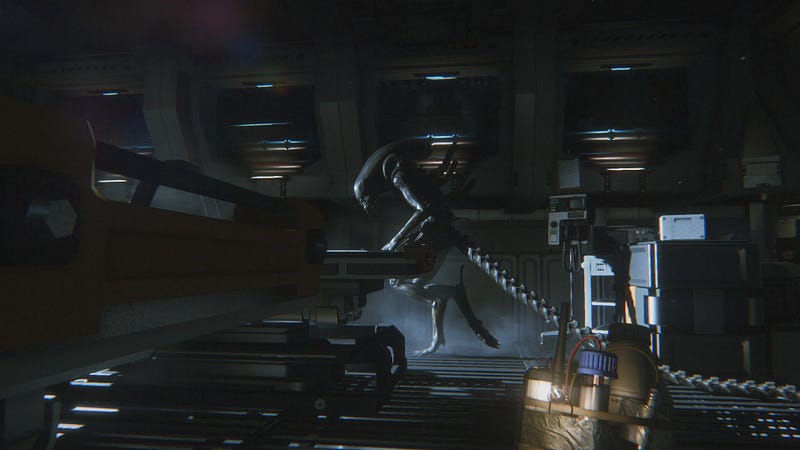 Another game inspired by a movie, Alien Isolation, is commonly regarded as one of the scariest video games of all time. This is due to the impressive AI behind the xenomorph, otherwise known as the Alien.
In Alien Isolation, you're never safe, the Alien is always on the hunt and could be around the corner at any moment. It's this realization that makes every moment of playing the game feel bone-chillingly scary. If you're looking or a game that will make you feel utterly terrified in the moment, this is the one to pick.
Alan Wake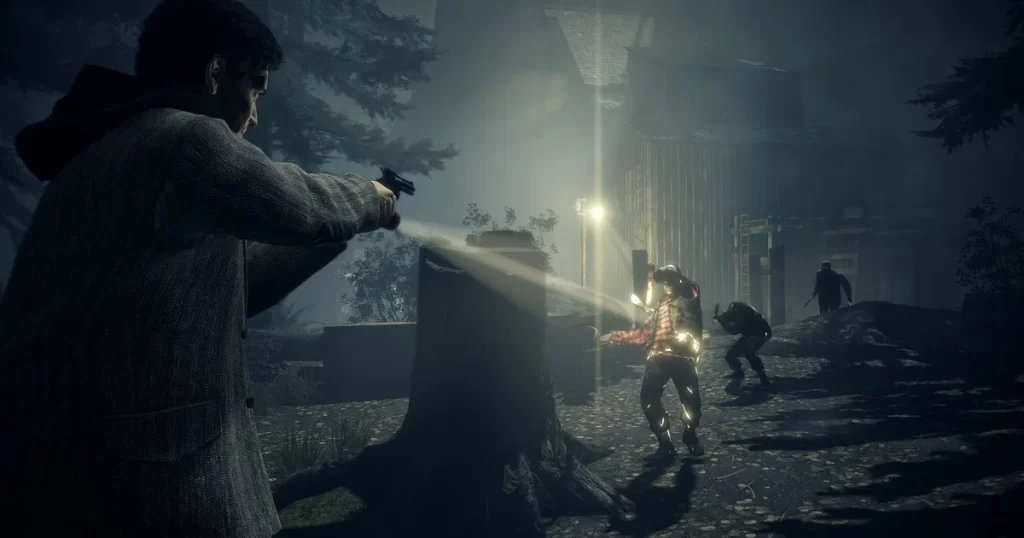 Remedy Entertainment blends themes and elements from action games with that of thriller TV shows in order to create a very compelling horror-like experience in Alan Wake. It follows the eponymous protagonist, Alan, an author who befalls a confusing and unfortunate set of circumstances during his vacation to Bright Falls.
Uncovering the mystery in Alan Wake is immensely engaging and keeps your brain working overtime, as does any good Remedy game. Alan Wake is the perfect game to play this month as its sequel, Alan Wake 2, releases October 27.