Stray Gods: The Roleplaying Musical is the first ever musical RPG in which the choices the player makes impact the story and the music in drastic and meaningful ways. Creating a multitude of song variations while making sure that each choice could blend together well to cultivate both a captivating narrative and consistent, strong musical pieces proved to be a challenging, yet fruitful task for the game's developer Summerfall Studios and its composer, Austin Wintory.
We spoke with Wintory to learn more about how he became involved with Stray Gods and what it was like making the music for such a complex game with no reference for how it could be done.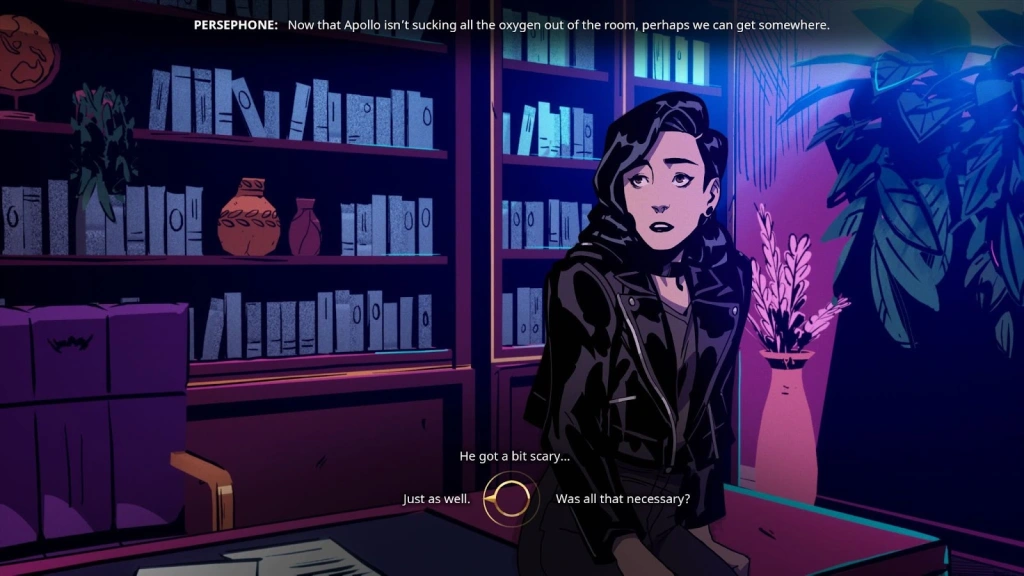 LoopBreak: Stray Gods brings a unique Musical angle to the RPG genre and video games in general, how was creating the music in this game different from your experience composing for previous games like Journey, Abzu, and The Banner Saga?
Wintory: This was far and away the most difficult thing I've ever attempted! Huge amount of work, tons of music and lots of raw data to keep track of. Supremely rewarding, but "difficult" doesn't even begin to do justice!
LoopBreak: How/When did you become a part of the project?
Wintory: In March 2018, fully 5 years ago, I first connected with Liam Esler as he was creating Summerfall Studios, and we instantly hit it off. This was a mutual goal of ours and so we dove in creating prototypes and little sketches pretty quickly. After a few years, production was rolling full-steam!
LoopBreak: Stray Gods is different from most games as the music here is much more front-and-center. How closely were you involved in story and gameplay direction since the music plays such a big role?
Wintory: While David Gaider is without question the writer, creative director and author of our characters and world, he definitely gave myself (and my song cowriters from the band Tripod, as well as the singer/songwriter Montaigne) lots of ability to influence things. We had endless thousands of hours of discussions aimed at working out how the songs and dialogue would really connect meaningfully, which means having a hand in the character arcs, etc. It felt very mutually collaborative!
LoopBreak: During Myth & Music: An Evening With Stray Gods, you made it clear that the game would have players making choices that influence the story and music during those key moments, rather than before. How do you combat the need for players to pause to make decisions while still making the songs flow smoothly and sound like a proper musical?
Wintory: We basically had to embrace that it would feel very quick and maybe even a tad stressful, but the tradeoff of it feeling like a cohesive and proper musical number is well worth it. My goal was if you close your eyes and listen to someone playing the game, it shouldn't occur to you that they're interactive musical numbers.
​​LoopBreak: What were some unexpected hurdles that you had to overcome while composing for Stray Gods?
Wintory: The scope kept increasing, because we constantly felt the need to push the interactive storytelling deeper and deeper, however, you can't just infinitely scope upwards. The game needs outer boundaries since it all has to be recorded. And I don't just mean instrumentalists but the cast itself. There are only so many sessions you can book with the actors, and we already needed a metric ton of them. So finding a balance was tough. An ongoing dilemma.
LoopBreak: Stray Gods has a star-studded cast of actors. Did the cast have any influence on the music at all?
Wintory: 100% yes. We intentionally kept the music very bare-bones until the cast could sing their parts, and then I would build up the orchestration around them. This let us sculpt it in very detailed ways from a storytelling standpoint first. After all, these aren't standalone songs, they're parts of a musical. The story must come through and that includes all making sure that while singing, the actors can still ACT. Only after locking that down did I start to finalize the music around them.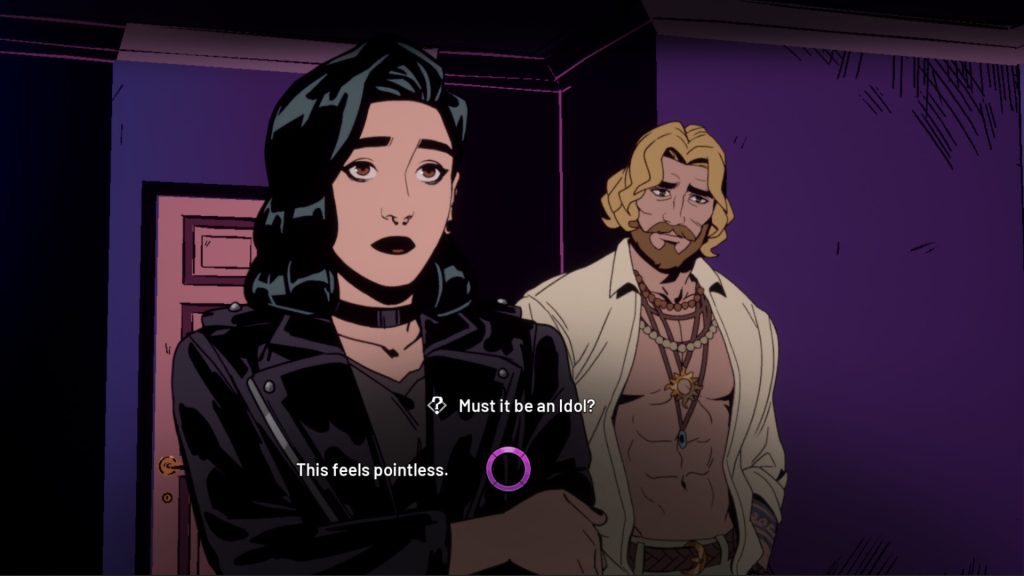 LoopBreak: On the Play, Watch, Listen podcast, you recounted a story of a time you were involved in an interactive musical performance, in which the audience chose how they wanted the music to change throughout the show. Did this experience impact your approach to music direction on Stray Gods?
Wintory: Absolutely, that (called "Arrows" done for the Library of Congress) and all my other game scoring experience have, in a way, culminated with Stray Gods. Even though in some ways it's the most linear interactive music I've done (I've taken to calling it "multi-linear music"), it's also in some other ways the most complex by far.
LoopBreak: Do you think Stray Gods will appeal to people who maybe aren't into games, but are into musical theatre?
Wintory: I deeply hope so! The game has no 'challenge' in the conventional game sense. Much like prior games I've done such as Journey, which I do believe managed to reach "new" people. New to games at least. The idea of bringing in Broadway fans is the dream!
LoopBreak: Can we expect an official soundtrack release?
Wintory: I've just announced that I'm releasing 4! Details of that can be found on my IG reels or YT shorts uploads!
LoopBreak: Do you have a favorite song from the game?
Wintory: Oh definitely not!
LoopBreak: What were some of your most memorable moments from production?
Wintory: Always it came down to our cast recordings. Each and every one was such a joy to work with. They all committed fully and brought such an eclectic range of talents. I couldn't highlight any one particular session or moment, since there are simply too many wonderful memories, but absolutely my favorite part was working with the actors.
LoopBreak: Is there anything you'd like to shout-out?
Wintory: Just a word to highlight my amazing cowriters, the band Tripod (Steven Gates, Simon Hall and Scott Edgar) and also Montaigne. They were fantastic, creative collaborators and I really couldn't have done it without them. The songs really are a product of all our combined DNA in a way that's rare to achieve.
Stray Gods: The Roleplaying Musical is available now for PC, PS4, PS5, Switch, Xbox One, and Xbox Series X/S.
If you're interested in more interviews on game development, check out our latest interview, How to Break Into Gaming Careers with the CEO of NoDegree.com